The WhiteRoom Guide to Ski Width
The terrain you ski most will have a big influence on what type of ski you'll want to build. Ski design can be complex and it takes knowledge of the way the variables of ski design affect performance on the snow. Think about how you'd like to use your skis: will you be using your custom skis on groomers, or are you looking for more of a powder ski?  Ski width — and especially the waist width — is the first choice you need to make, and it's a major factor in design.
The design process begins with thinking about how wide the waist of your ski will be. In this ski width guide, we'll take a look at dimensions and how they will influence the type of ski you'd like to build.
Frontside Carving Skis: 70-85mm
A frontside carving ski is meant to be skied primarily on groomed terrain.  This type of ski is normally paired with a shorter turn radius in the 13-15 meter range but could be extended to 17+ meters for more of a GS style turn. This type of ski would excel at edge hold and shorter turns.  Skis at the upper end of this width range would also be more versatile and handle a wider range of conditions than skis at the narrower end of the width range. Chose this ski width range if you ski primarily on corduroy and/or hard snow.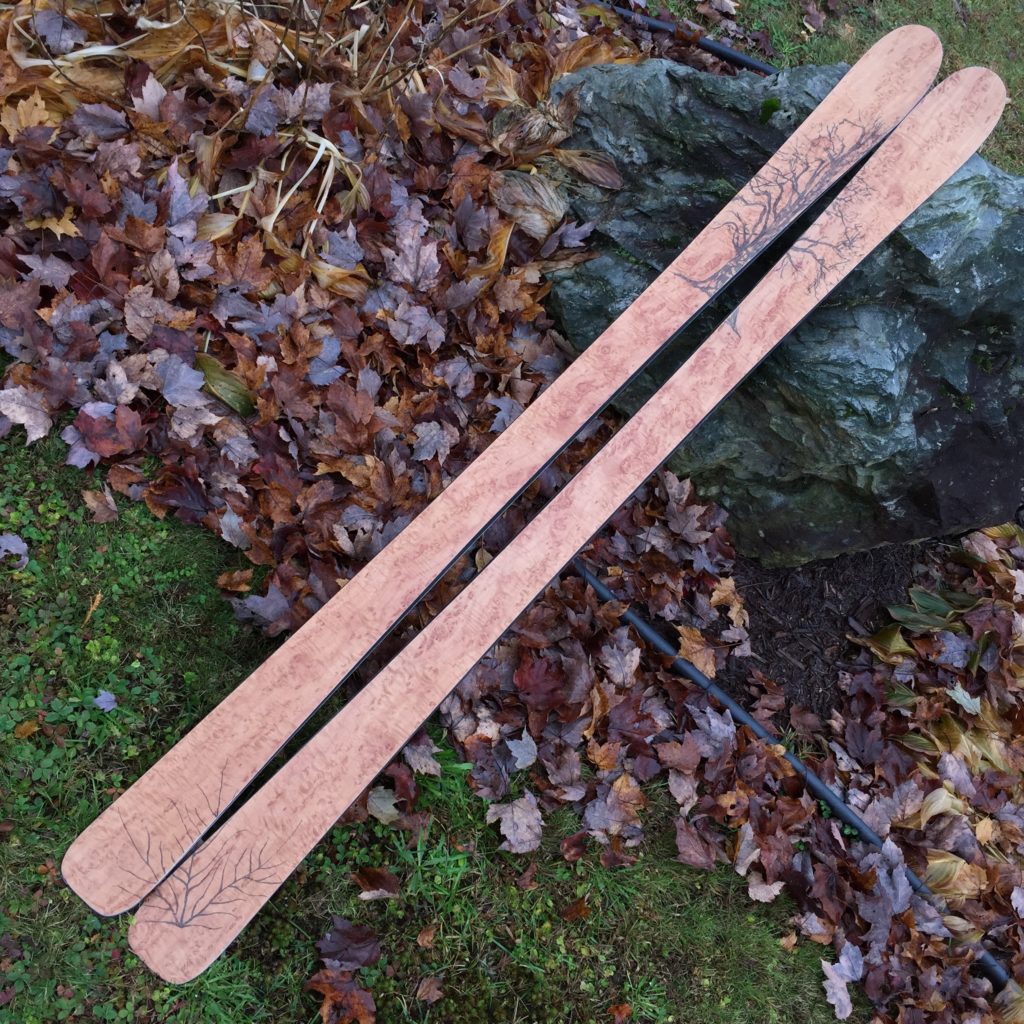 All-Mountain Skis: 85-100 mm
An all mountain ski is designed to ski almost everything the mountain can throw at them. This type of ski will be used primarily on trail and should be able to handle bumps, moderate powder days, cut up snow and off-piste terrain. This ski can be customized with a turn radius in the 15-19 meter range to match your skiing style and preferred turn shape. Chose this ski width range if you ski groomers but  also want a ski that can handle moderate powder, trees and bumps equally as well.

Freeride Skis: 94-108mm
An upscaled all mountain ski designed to be a bit more versatile and can handle anything on the mountain including corn, crud, mank, moderate to deep powder days but can still carve a nice turn on the groomers. A wider platform feels stable but may not be as quick from edge to edge as some the more svelte design. Choose this ski width if you ski on trail but also venture beyond the boundaries on hikes or tours away from the resort in search of untouched powder. I tend to build my freeride designs with a turn radius of at least 17 meters. A radius that is too short can feel hooky and unpredictable in powder and crud.

Powder Skis: 100-120 mm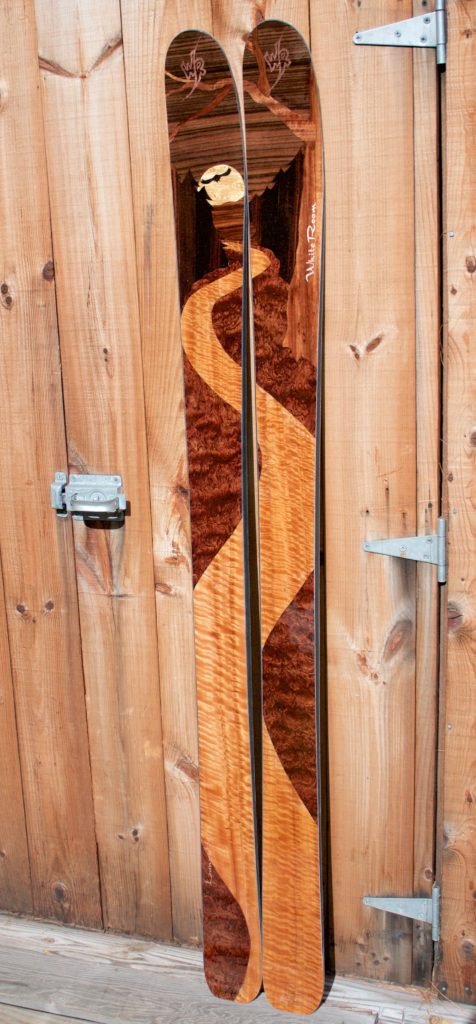 When the conditions are deep, bring out the fatties. A wider ski provides floatation in deep snow but can also provide stability when the conditions are variable. The width of this type of ski can also be influenced by where and what type of snow you ski most often. Think typical Sierra cement  vs. blower pow of the Wasatch vs. variable east coast conditions.
Now that we discussed ski width, now it's time to talk about the rest of the design points. Stay tuned for part 2 of this design series. I'll be talking about rocker and camber in the next installment.
If you'd like to talk to a custom ski builder about your perfect ski contact Vin Faraci at WhiteRoom Skis today.