WhiteRoom Skis rip the Italian Alps
I just got an email from a friend and White Room Ski owner, Pete, who just returned from a tour in the Italian Alps on his WhiteRooms. I really makes me happy to hear how much people enjoy the beauty and more importantly, the performance of their WhiteRooms.
---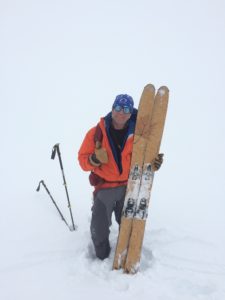 I still remember the excitement I felt upon hearing I'd be one of the lucky few to build a pair of White Room skis back in the Spring of 2013. I have over 50 years of experience with the sport of skiing, spread from Austria through New England to British Columbia so I'm comfortable on a pair of skis (not to mention snowboards, telemarking, x-c or nordic jumping), I know winter sports. However, I've never felt strong on the technical points of skiing despite six years of teaching and involvement with PSIA. Therefore I was particularly excited to be personally assisting in the construction of one-of-a-kind skis. Never mind that as a wood worker I was also co-designing the bird's eye maple top sheet with in-layed sugar maple leaves of alder and colored abalone.
Vin Faraci from White Room Skis took over the technical part. Vin's expertise in the technical details of ski construction quickly put me at ease. After meeting with Vin and being fortunate enough to ski with him and test different models of WhiteRooms, he had a feel for my skiing style and preferences. Together we designed a pair of skis that amaze me to this day.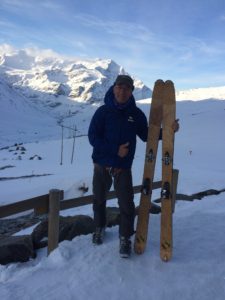 Super high performance while at the same time one of the best looking pairs of skis you'll see anywhere (somewhat biased). These skis, named Sweet Leaf, like to go hard and fast and manage to do it well in all conditions.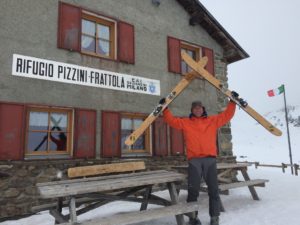 Having just completed a hut to hut in NE Italy I can attest that the White Room skis performed flawlessly in all conditions, either skinning up or skiing down. While we were not fortunate enough to get deep powder we did get a little of everything else and the Sweet Leafs loved it all.Everyone should be as lucky to love their skis this much!