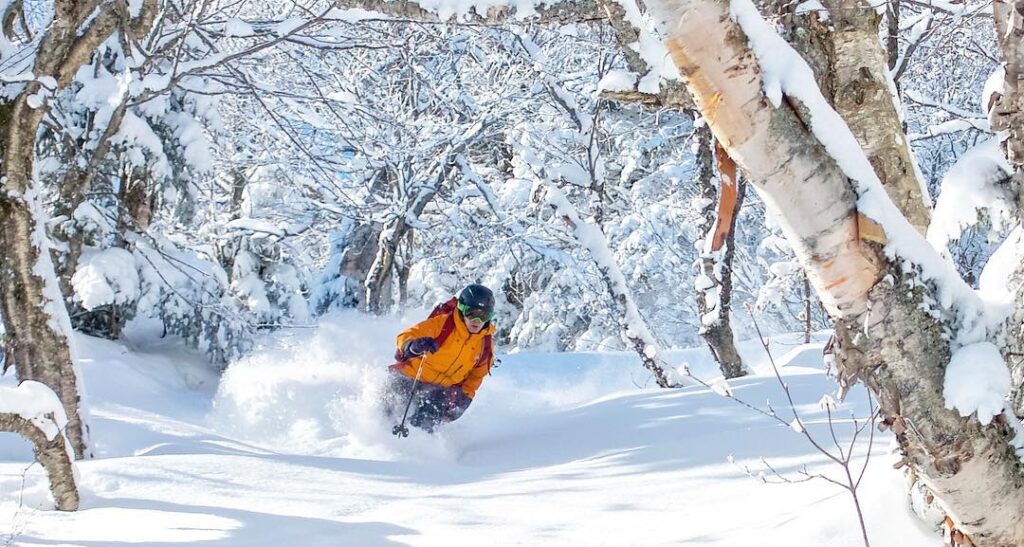 Not long ago I had someone message me about my opinions about ski width as it pertains specifically to the east coast. He felt there a lot of misconceptions about this topic. I told him I'd write something up when I go the chance. So below you'll find some of my ski building philosophy.
All mountain
In my opinion a good all mountain ski width for the east might range anywhere between 85 and 100 mm underfoot. However this may depend on where in the east you ski. There's a huge difference between skiing in northern New England and the Catskills, Poconos and Mid-atlantic regions. For Northern New England I'd steer someone towards 90-100 mm depending on where they ski and how much time they spend on trail vs. off trail. One of my favorite on-piste ski that I ski regularly is 98 underfoot with a 25 cm rocker tip and a medium turn radius, somewhere around 17 meters. This is my groomer ski, it feels light and nimble with a snappy flex that loves to make a nice round turn but can be skied in a high speed GS arc also. Don't get me wrong this ski also performs pretty well off piste but right now its the skinniest ski that I own. This ski only 8-10 years ago would have been thought of as a powder ski.
But how do they carve?
I often get questions in lift lines when I'm skiing some of the bigger skis in my quiver (103-108 mm waist with a 30cm tip rocker) that go something like "wow those are beautiful but how do they carve?" My answer to that is "they carve really well". This is often answered by a quizzical look and/or something like "wow I wouldn't have thought that about those". I feel like many skiers think that just because a ski is wide that it does not carve well. In fact most any modern ski, no matter what the width, will carve a nice arc. It just may not be a short radius arc that some skiers think of as a carved turn. 
From my perspective the sweet spot of a daily driver ski for Norther New England that can do almost anything would be something in the 98-108mm range with a radius between 17 and 20 meters. Skis in this range will handle well on groomers at high speeds but still be nimble enough for trees and bumps. They will handle most power days with ease but won't feel squirrely in deep or cut up snow. The trick to this is get the stiffness and the weight right.
Skis that are super light or on the softer side in the tip will tend to get kicked around in very dense snow, crud or crust. There needs to be enough mass and enough stiffness to plow though in these conditions without being massively heavy or as stiff as an I beam. Skis that are super heavy and stiff take a lot of energy to drive. They also tend to feel like they need to be traveling at mach 3 before they want to turn. This is great in a GS race ski but not as much fun for a freeride ski. I'm getting a bit off topic here but all of these things factor in when thinking about designing the perfect ski for someone.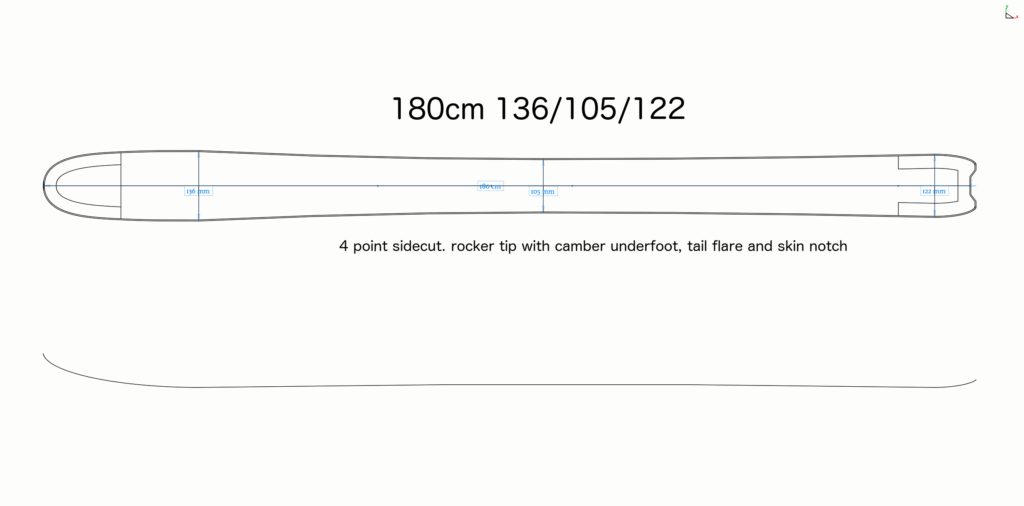 A BIG ski for a BIG day
For a dedicated free ride or powder ski something in the 103-110 range fits the bill most of the time. I tend to size up  by 5cm or so for this type of ski especially if it will have both tip and tail rockers. Its also nice to have a big storm powder ski. I'm talking about those days that start off deep and it just get deeper. My mind wanders back a couple years ago to winter storm Stella, a massive 2 days storm that dropped 4-5 feet on the Green Mountains of Vermont and the famed Valentine's Day storm of 2007 where 4-5 feet of snow were dumped in a single day. These days call for a a BIG ski. For these days I have 2 sets in my quiver, a 185 cm 142/122/130 with big tips and tail rockers and a 188cm 140/115/120 swallow tail also with big rockers. These 2 sets don't leave the rack much but they both have some amazing memories attached to them or huge powder days, big grins, whoops of joy and high fives. That 185cm ski I mentioned, just happens to be the second pair of skis I ever built and are now more than 10 years old with many, memorable days on them.