I finally got to ski the updated model of my Divergent model which was featured in the 2020 Backcountry Magazine Gear Issue last fall. This ski is a 182 cm with 135/108/123mm for width. The tip has a 30 cm rocker and the tail has 25 cm of rocker. There is 3 mm of camber underfoot. The inside edge has a 21.5 meter radius and the outside edge is 19.5 meters. The weight of the original was 4lbs 12 oz per ski and performed well enough to make the cut for the magazine.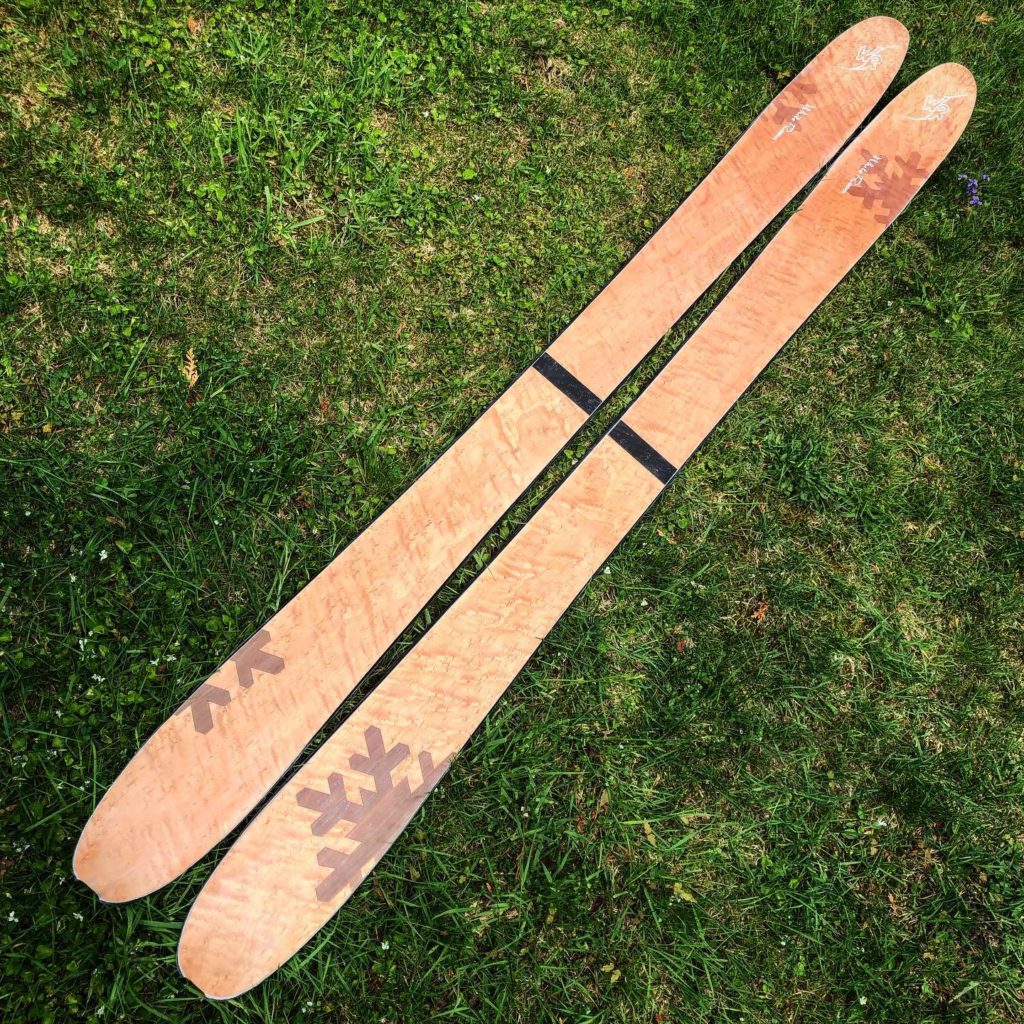 I decided that I wanted to begin to incorporate some lighter weight wood into my cores, something I had never really done before.  In the past I have used only hardwoods like Ash or Maple. After many calls and an extensive web search I was finally able to source some Paulownia lumber. This wood is very very light yet strong. For a weight comparison, if I replace 2 strips of more dense hardwoods like maple or ash with 2 strips of Paulownia I can cut 6-10 oz per pair of skis without sacrificing much stiffness or strength. In a word, incredible. This was also the first ski in which I used my new drag knife to add multi-colored inlaid base graphics as shown below.
This particular ski ended up weighing 4 lbs 1 oz per ski after the final base grind, ~11 oz per ski lighter than the original. It has a medium+ flex pattern. I paired this ski with the Marker KingPin alpine touring binding which is not super light as far as AT bindings go but feels secure to me when I step into it.
I've now skied this set a handful of times both at the resort and in the backcountry.  For the most part I can say these skis rip. Super light skis have the tendency to get deflected in cut up snow since they don't have enough mass to plow thru crud and heavier snow, not so with this set. I skied these skis during the recent 30-36″ storm that Northern Vermont got about 10 days ago.  The beginning of that storm started out as rain and transitioned into 8-10″ heavy dense/wet snow. Affectionately known around here as cream cheese. The storm continued to rage for another 2 days dropping another 2 feet of colder lighter snow on top of the denser wet snow base.
 I was a bit worried that these skis would get pushed around by the heavy snow. I was pleasantly surprised that this was minimal. They felt stable when cutting thru the cut up dense pow. On the groomers at speeds of 40-45 mph they carved a solid GS turn without feeling chattery. At slow speeds they initiate easily in comparison to some bigger radius skis that feel like you have to be doing mach 2 to get them to turn. This pair can easily make a shorter slower turn without excessive effort.
My only real criticism of this set is I would like them to be just a tad more stiff in the tip to improve their ability to cut thru chop and crud without being deflected. This is easily corrected with modification to the core profile and/or the addition of a bit more carbon fiber in the front of the ski.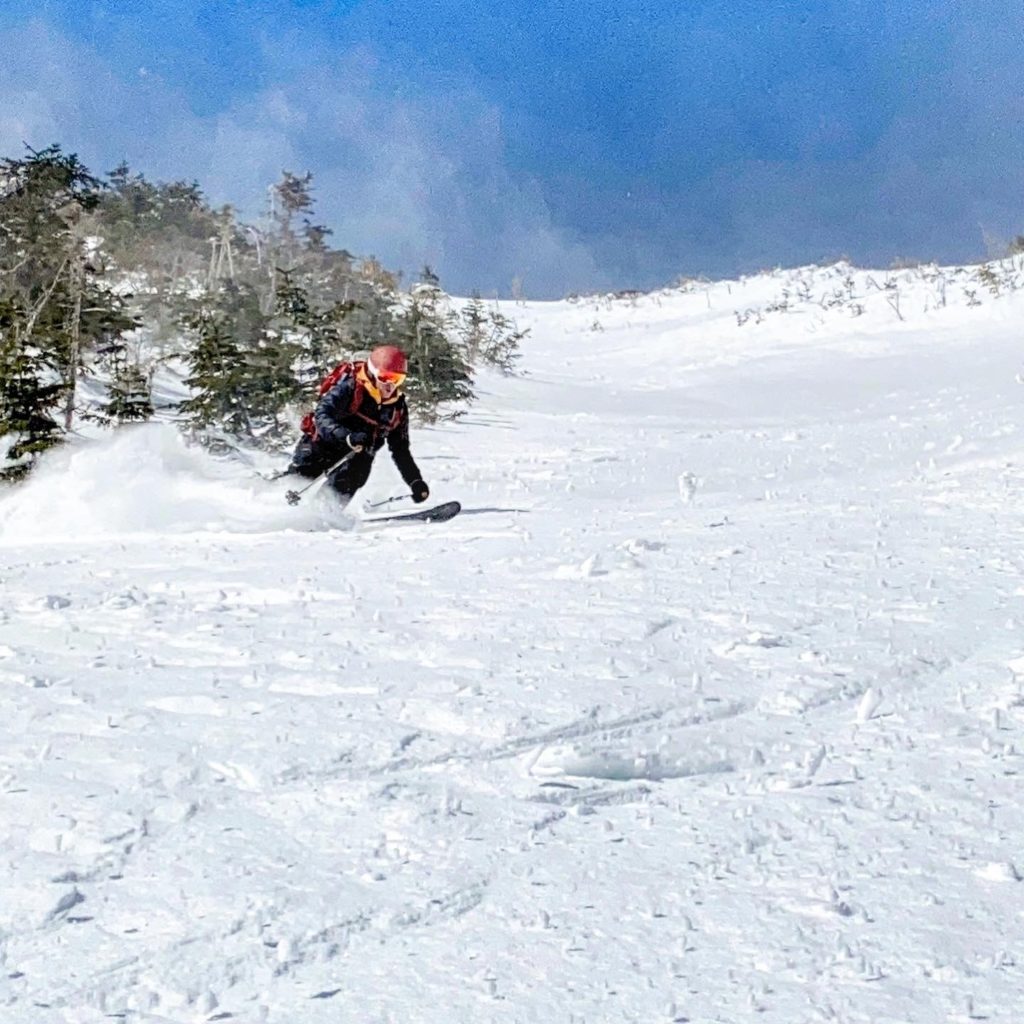 I recently was able to take them on a trip up Mt. Washington. I can honestly say that the lighter weight of this set resulted in decreased fatigue over the course of the day. Our day included a total moving time of 6 hours and ~5000 vertical feet of climbing for the day. The skis performed well in the steep technical terrain and mixed conditions we encountered that day.
Overall this would be a solid choice for a backcountry touring ski that handles a variety of conditions very well. I personally can't wait to ski them into the upcoming spring corn harvest. They will handle corn just as well as they handle powder.