Upslope Model Product Testing
I've recently been product testing a new pair of skis that I'm now ready to share with everyone.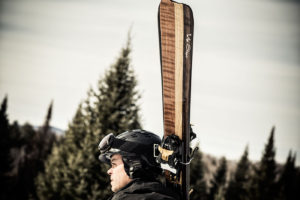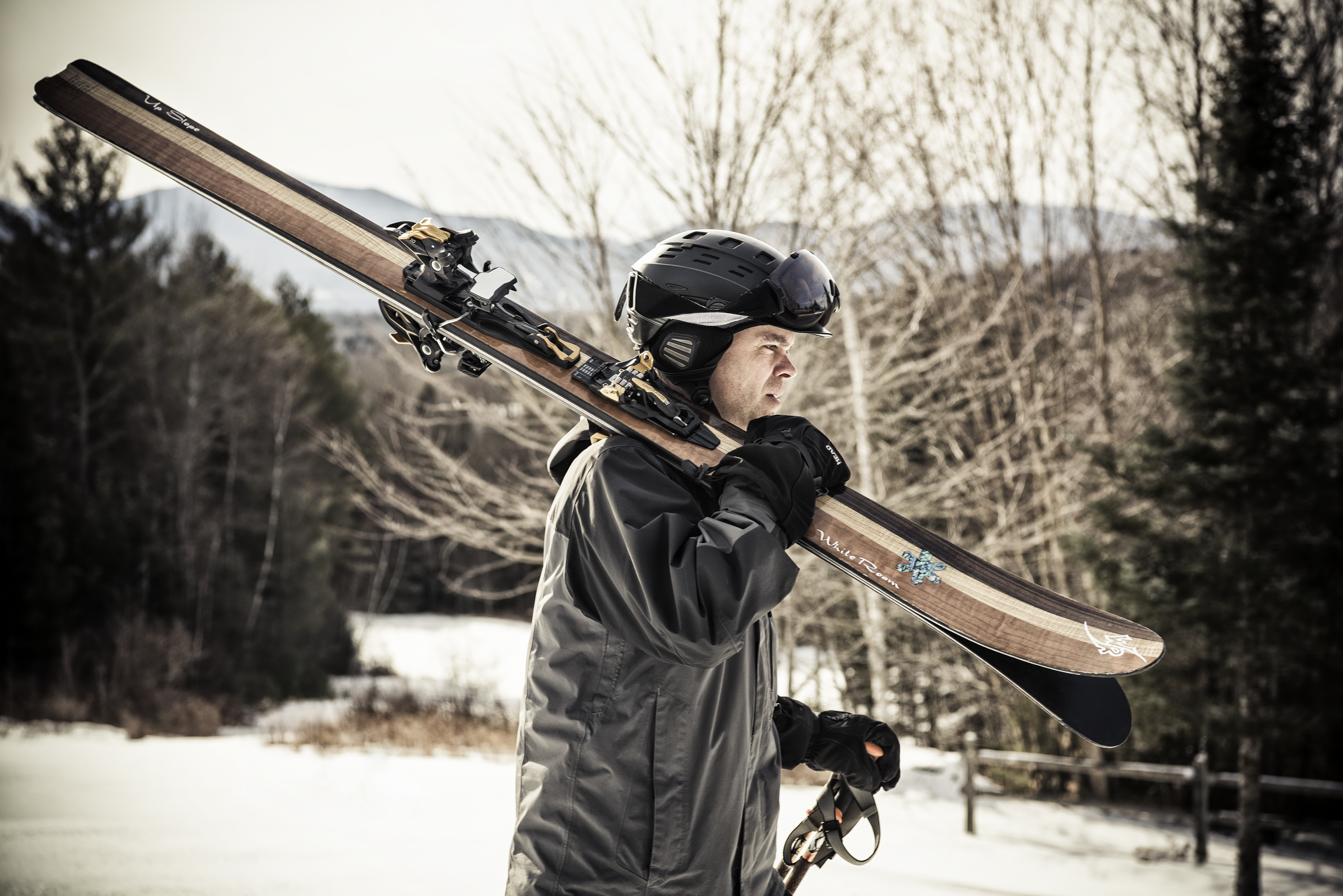 The Upslope model was designed as a light-ish BC charger. Aptly named for the upslope snow storms we get here in the Green Mountains of Vermont and for its intended purpose of earning vert.
My personally philosophy on ski design includes the notion that super light skis get knocked around too much in varied conditions. A super light has its place in ski design but in the highly variable conditions we encounter on the east, something with a little more beef behind it tends handle the cut up pow, crud, crust and mank a bit better. With this in mind, I wanted to build something that was on the lightish side but not too light, fat but not too fat and stiff but not too stiff, the proverbial light-weight, beefy, backcountry ski. The result was  a 179 cm., 137/105/122 mm. ski with a 30 cm rocker-reverse sidecut tip, 5 mm. camber and sidecut in the running length, a 6 mm. tail flare with the addition of a skin notch. The ski weighs in at 4lbs 7 oz. per ski/ 8 lbs 14 oz for the pair.  It has a nice feeling, moderately stiff flex. I designed this ski for both BC and inbounds use with a slightly lighter core but with dense hardwood under the bindings where it counts.
I've now skied this ski 3-4 times and I am in love. I may dare to say it could be the best ski I've ever produced…..that I have gotten to ski on that is. The Upslope is light enough on the uphill to be easy on the legs and rips everything in sight on the down. It is easy to turn at slower speeds with a solid feel and great edge hold during warp speed GS turns on groomers. It also floats nicely in powder. For full disclosure this is the one area I have not been able to test fully yet as the east has been sorely lacking in the snow department this year. This is also the one condition I am least concerned with, I have no doubt the powder performance will be more than acceptable. I've also been pleasantly surprised the the feel of the Marker King Pin binding. This is the first tech binding I've skied on and while I don't have anything to personally compare it to in that genre, it feels light on the up and solid on the down. I've mounted the demo version (10 DIN) of this binding so it will eventually be available for public demo.
Upslope in the BC
I'll be putting some trusted testers on this ski in the next couple weeks to get their unbiased opinions and I'm also working on lining this pair up for inclusion in a gear test for this spring with a very respected publication. Keep your eyes out for this one, it's keeper.