Custom Ski Design Series Part 3: The WhiteRoom Skis guide to shape, sidecut and radius.
In part 1 we examined ski width and in part 2 we took a look at camber and rocker and how these influence your ski design. In part 3 we will take a look at sidecut, radius, shape and how they relate to your over all ski design. When considering your ski design think about that about what kind of terrain you'll be skiing and how you want your skis to perform as well as your own skiing style.
---
Sidecut:
Sidecut refers to the hourglass shape of a ski. Modern ski designs are wider at the tip and tail and narrow at the waist. A ski that has more sidecut will have a smaller turn radius and a ski with less sidecut will have a larder turn radius. A ski with a short turn radius of 12-14 meters will make quicker, sharper turns but might feel squirrely at high speeds or in deep snow but will perform well on hard packed snow and soft groomers as a dedicated on piste carving or slalom ski. Skis with this type of radius want to turn and turn and turn quickly. These skis feel lively and quick underfoot.
Skis with a radius of 15-20 meters would be considered more of a GS style turn and will generally make larger turns. Skis in this range will feel more stable at high-speed and in deeper snow conditions. Most of the freeride and all mountain models I design generally fall into this category. They feel stable at speed but still feel maneuverable in tighter trees especially paired with rocker tip and or tail and minimal camber. Some powder skis will have a much larger radius of greater than 20 meters. These skis are best suited to wide open spaces, bowls, trails and or deep snow.
Ski Shapes: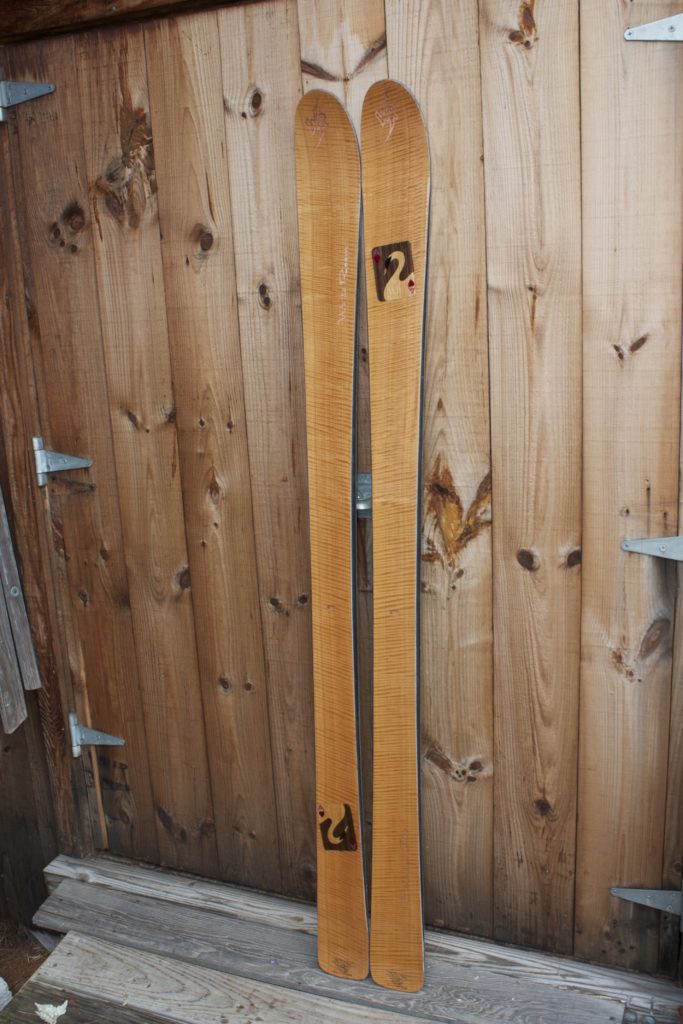 Traditional Shape/Sidecut A traditional shape refers to a ski that is defined by the three typical tip, waist and tail dimensions. This shape can be used for nearly any width or radius ski and pairs best with a traditional camber. This shape can also be paired with slight rocker in both the tip and/or the tail. In my opinion traditional shape and traditional camber work best together.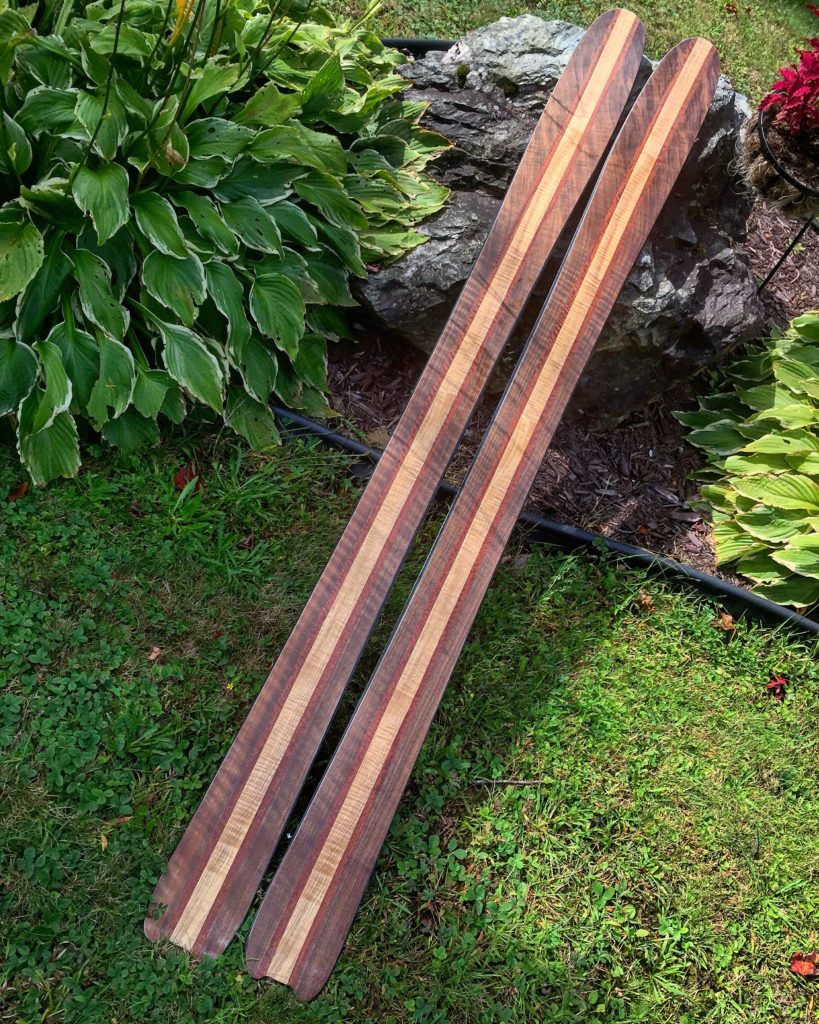 Reverse tip sidecut: This ski is defined by 2 tip dimensions and may be referred to as a 4 point design. This usually means that the tip has a slight reverse sidecut, which adds to the versatility of the design. This design also typically has a rockered tip. These first two dimensions describe how much reverse sidecut there is in the tip. The waist and the tail dimensions in this design are unchanged from traditional shapes. This design is very versatile and does many things well. Good edge hold on hardpack, floats well in the powder and is easy to drive. The lack of tail rocker and longer running length gives this ski a solid feel on groomers. This might be the "swiss army knife" of ski designs, at least in my book.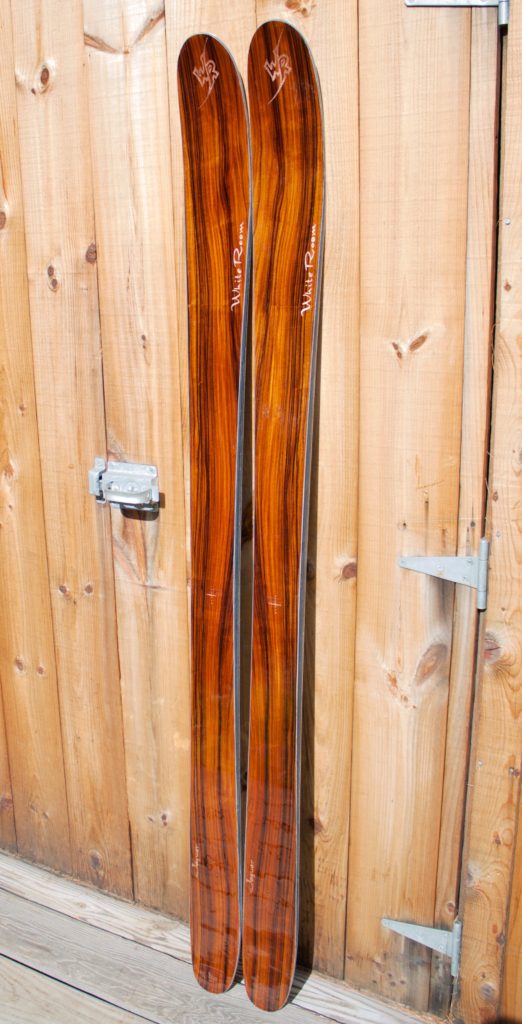 Reverse sidecut tip and tail This design incorporates reverse sidecut in both the tip and tail with traditional sidecut underfoot and may be referred as a 5 point design. This design is also very versatile and can be skied in nearly any conditions. But where this design really excels is in powder, crud, corn and mashed potatoes. Due to the very short running length on this they of design it will ski short and, at times, can be a bit squirrelly when skied on firm snow if not tuned properly. But put them on a soft groomer, in corn or in a couple inches of powder and they really shine. Many times this design has rockers in both the tip and the tail.
Putting it all together The trick to ski design is being able to put together all of the various design points like length, width, shape, radius, stiffness, rocker, camber and materials into a ski that the customer can step into and immediately feel at home on. That's really what designing custom skis is all about.