I received a review from a customer recently that I'd like to share. The pair in this post is the "his" model of this his/hers combo build.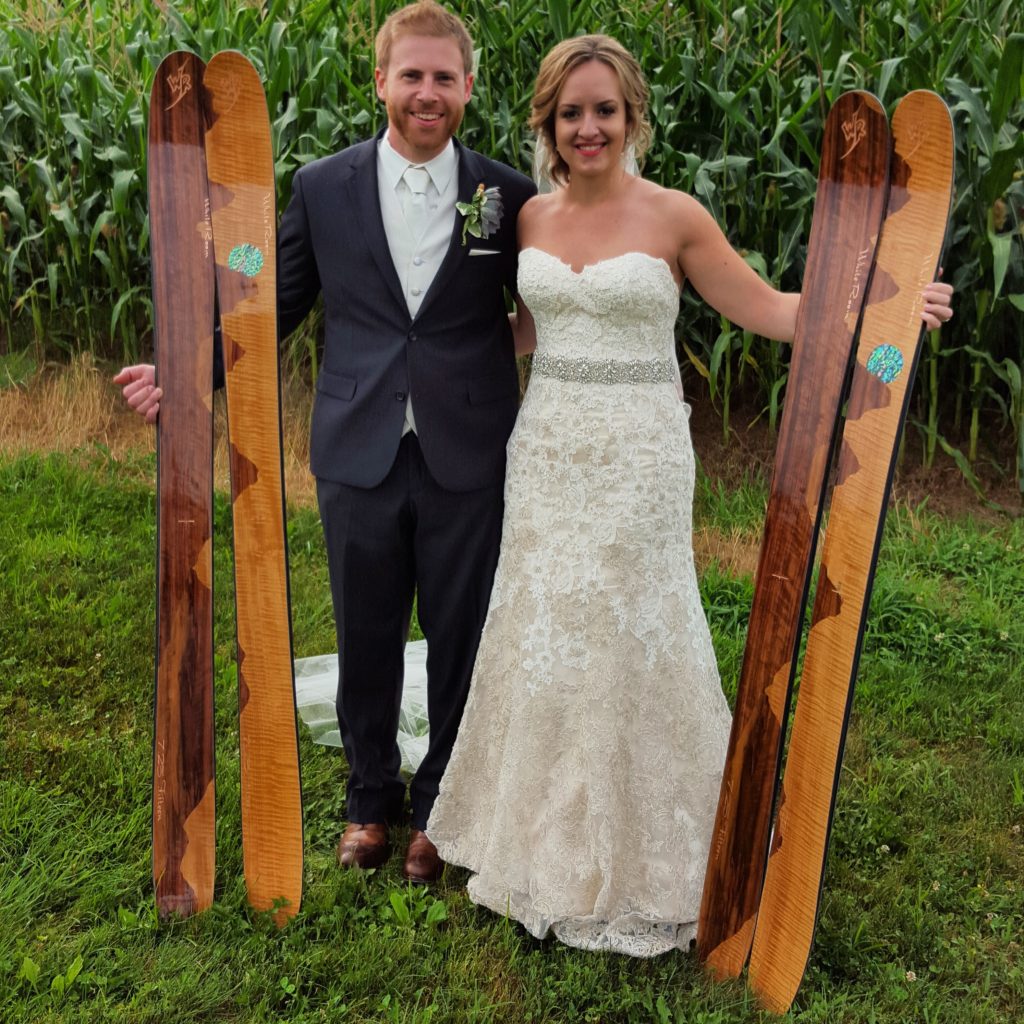 I have to say I am a big fan of these skis. I know they were built with powder in mind, however, being that they are a medium/stiffish flex, they perform really well in a variety of conditions. I really have been using them almost everyday last year (Even though the winter was a bit lame) I skied a bunch at Wildcat, Berkshire east and then 4 days in Jackson Hole. All of the east coast skiing was done on groomers and icy conditions. Obviously not ideal conditions for a wide ski like this, however the stiffness allowed it to really bite into the crud and hold a line well. I really enjoyed how they felt everywhere. I have Dynafit Beast 14 bindings on them so I was able to do a few small tours at a local mountain and they did not feel heavy at all going uphill at all. In Jackson Hole we had a variety of conditions, from rain/snow almost spring like conditions. They were a blast to rip through the chutes and trees there. They really hold where I put them so the control was appreciated in some variable conditions. Overall.. I love the skis and wish I could have another pair a lil skinnier for true east coast groomer days. (maybe one day) Vin is an awesome guy to work with on the skis. You will enjoy them for sure!
About this model: 175cm, 136/108/120 mm, 5 point side cut, rocker tip and tail with slight reverse sidecut, traditional sidecut and 4 mm camber underfoot. Weight: 4lbs 9 oz.