WhiteRoom is trying to be part of the solution by pivoting to producing re-useable face shields and ear savers. Right now we are working with local police, fire and EMS crews to supply them with these much needed PPE items.
Face Shields
Our face shield frames are made from solid 1/4″ HDPE. HDPE is non-porous can be wiped or sprayed with sanitizer. The clear shield material is .030″ PETG plastic. This material is also somewhat stiff and can be wiped with sanitizer. The forehead padding material is closed cell cross-linked polyethylene foam. This material is non-absorbent and can also be wiped down to sanitize it.
The clear shield material friction fits onto 3 mounting studs and is replaceable. WRS has the capability to make replacement shield fronts that can be purchased.
Shield plus frames are priced at $12 each
Replacement shields are priced at $2.50 each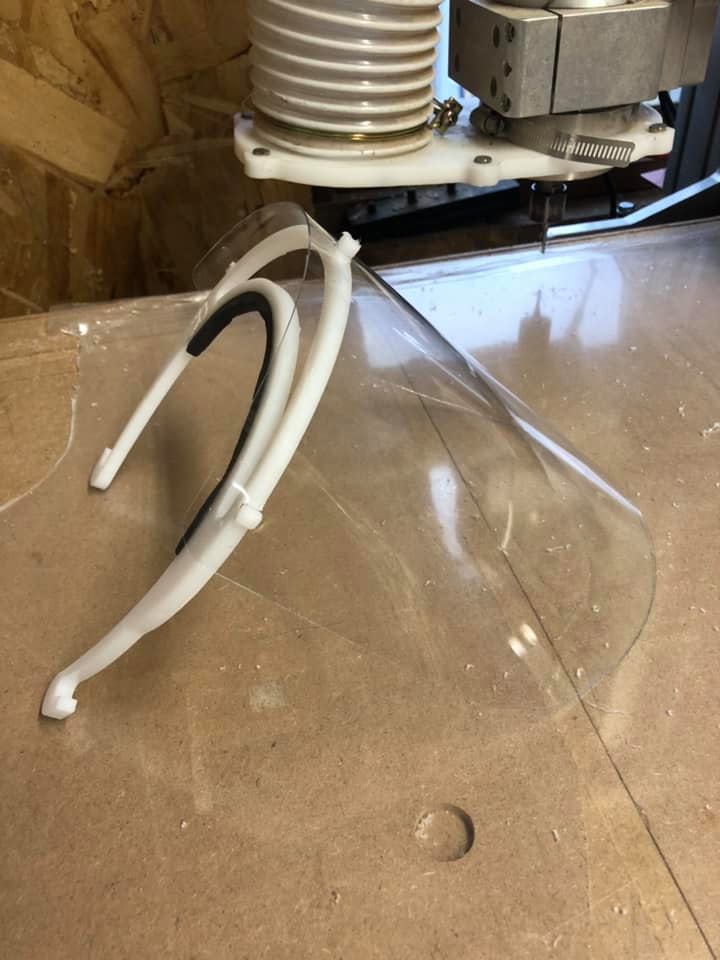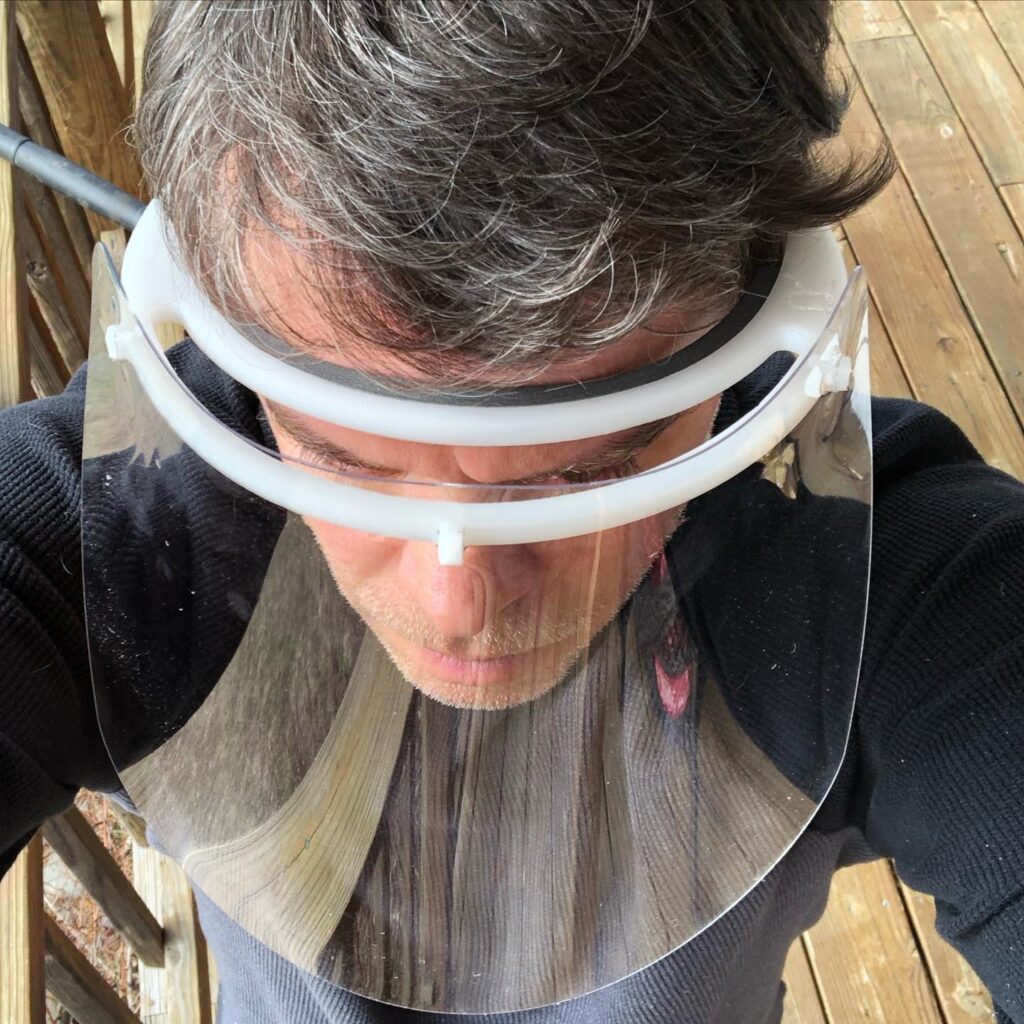 Ear Savers
Our ear savers are made from 2.2mm UHMWPE plastic. This is a very flexible plastic that conforms nicely to the back of the head.
Ear savers are priced at 2.50 each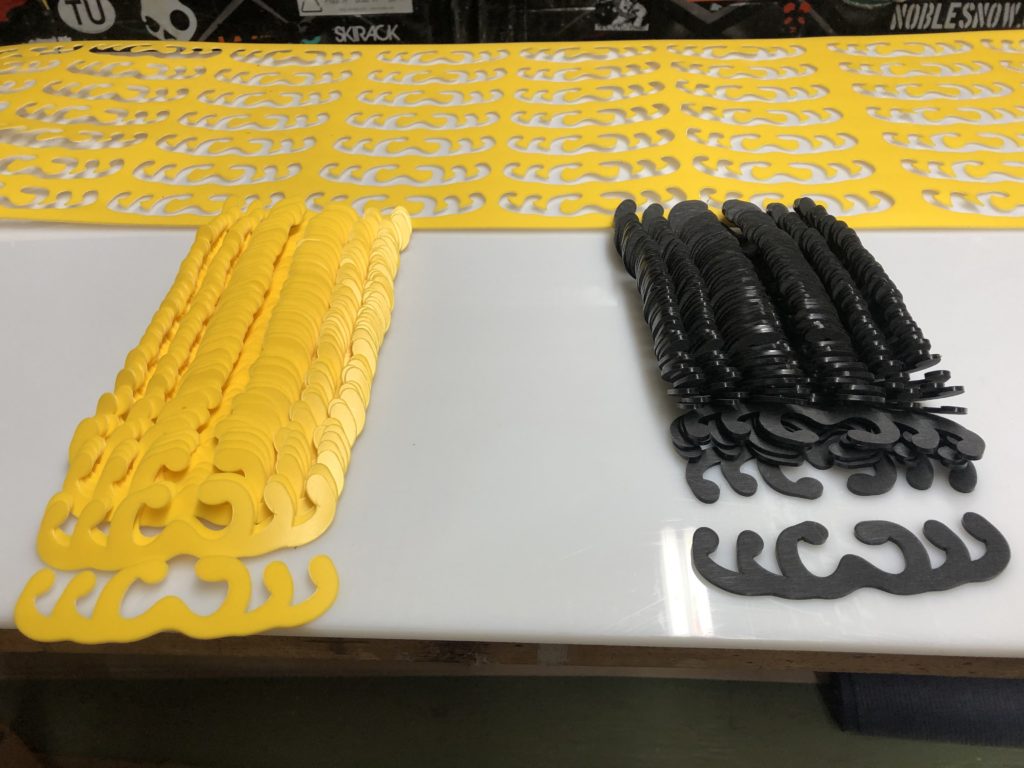 If you would like to order any of our PPE products please email me at vin@whiteroomcustomskis.com