WhiteRoom Skis is trying to be part of the solution in the age of the COVID-19 . I have temporarily pivoted my production efforts to make face shields. WRS is working to supply local police, fire and EMS crews with this much needed piece of PPE. This frame was freely shared as an open source design. It was originally created by the folks at Better Block.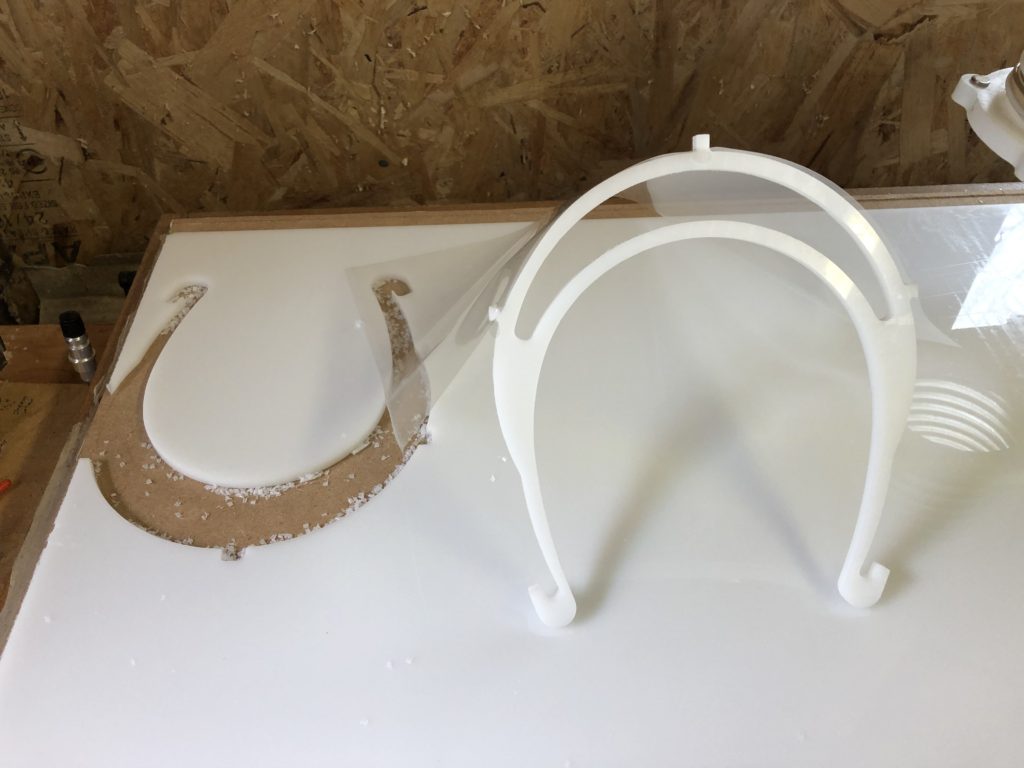 Face shield frame
EAR SAVERS
I've also been making ear savers.  This design is also open source and the file can be dowloaded for free. I made some modifications to this design. I have given out about 100 to the healthcare providers and staff at Copley Hospital.  These are made from scrap ski base and tip fill material, which actually works quite well, since it is very flexible and conforms to the back of the head. The idea here is to eliminate skin breakdown around the ears from prolonged use of the face masks that are now required to keep them safe.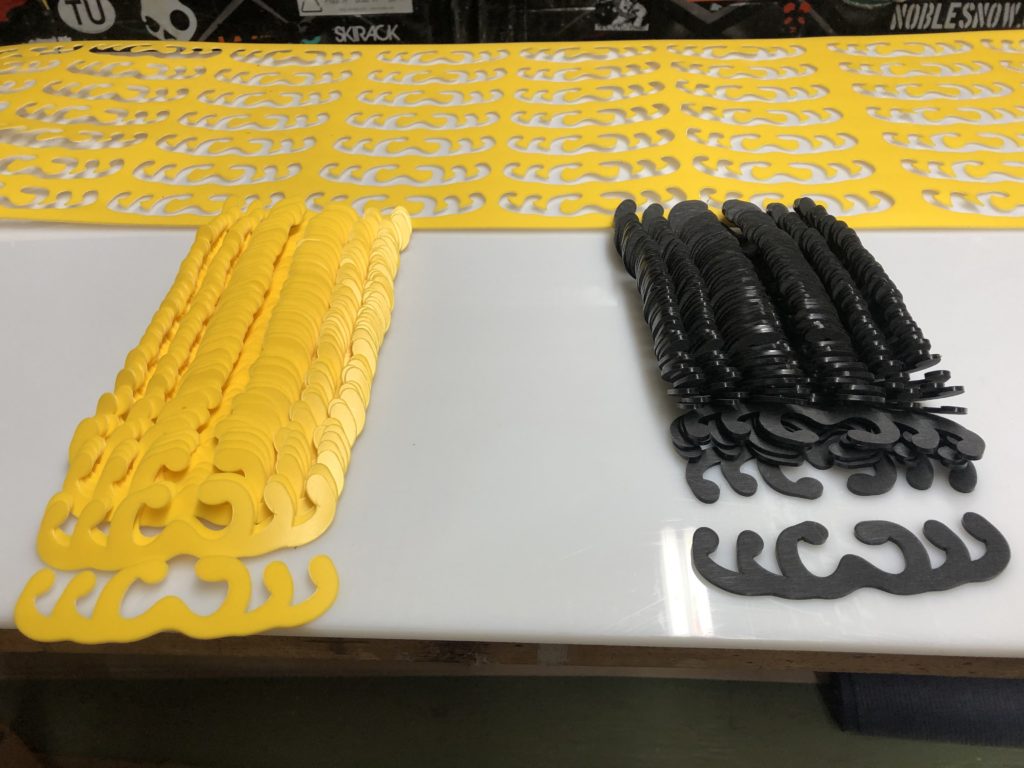 WhiteRoom Skis has also been collaborating with others in the ski industry to help connect makers to their local hospitals. A couple weeks ago I had an idea about exactly this. I contacted Jason Levinthal from J Skis and 4frnt Skis to ask for help to get this started. Jason jumped in with both feet and immediately got a website up and running. The result was the birth of Makerexchange.org. Maker Exchange is a website where makers and hospitals and municipalities can connect with each other to fill in the gaps in the supply chain. Maker can also go there to find plans and hospitals in need of PPE. 
To find out more about our PPE products you can visit www.whiteroomcusomskis/orders/covid-response
Part of the solution
We are all going though an unprecedented time in history. How you choose to spend that time is up to you. Everyone needs to do their part in this for the greater good of the entire world to save lives. For some of us that means staying home and social distancing, for others it means going to work at an essential job like our grocery store workers. For others it may be re-thinking how to teach students from home, sewing cloth face masks, making other types of PPE or volunteering to help citizens that are at his risk for contracting the virus by going out to shop for them. There are also others among for whom it means fighting this virus on the front lines as a healthcare provider. No matter what it should mean helping to be part of the solution and not part of the problem.
Stay home, stay positive, exercise while maintaining distance, develop a new hobby, read, write, listen and re-connect with your family. My wish for all of you out there is to stay well, stay safe and use your energy to be part of the solution.